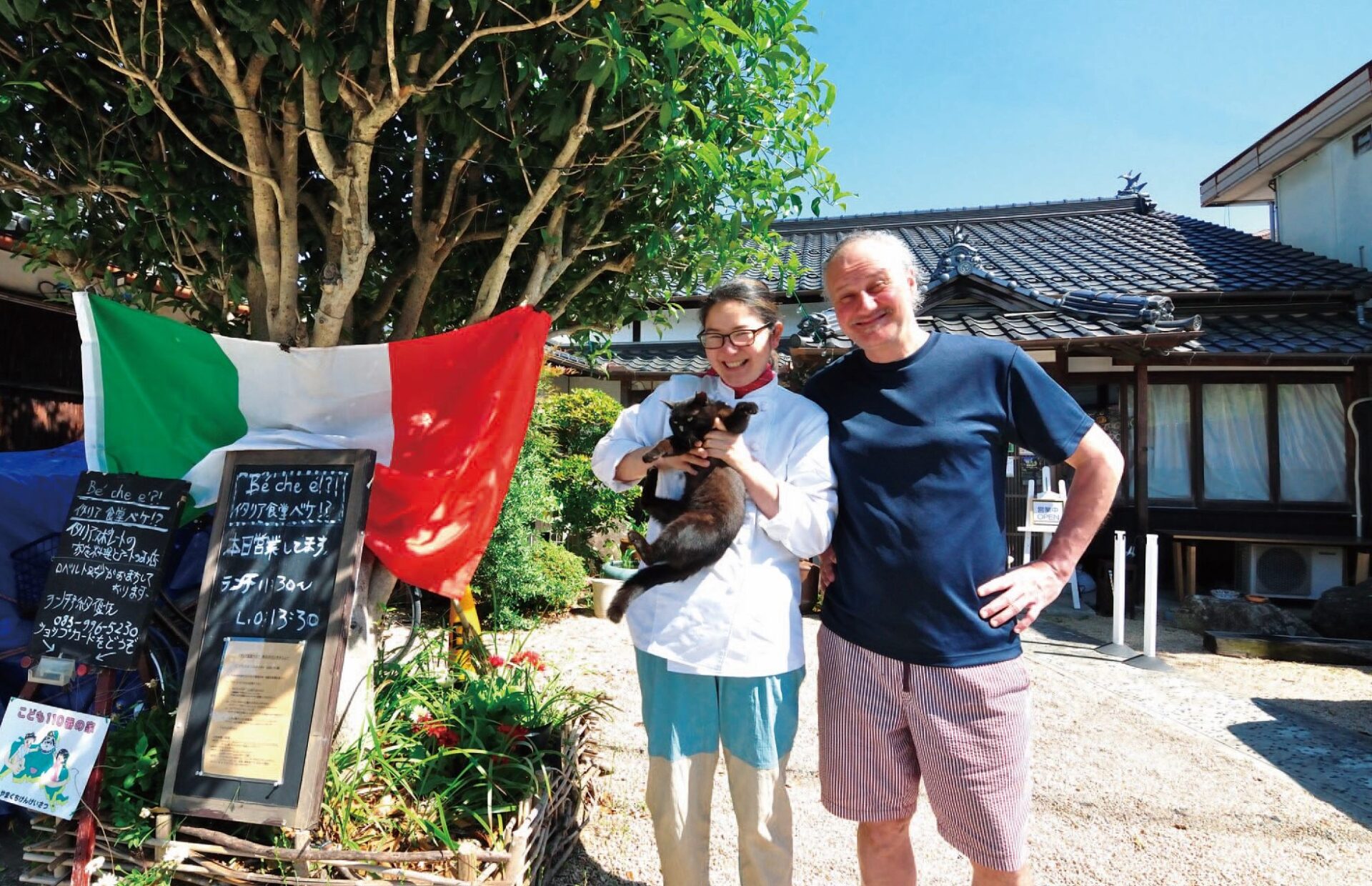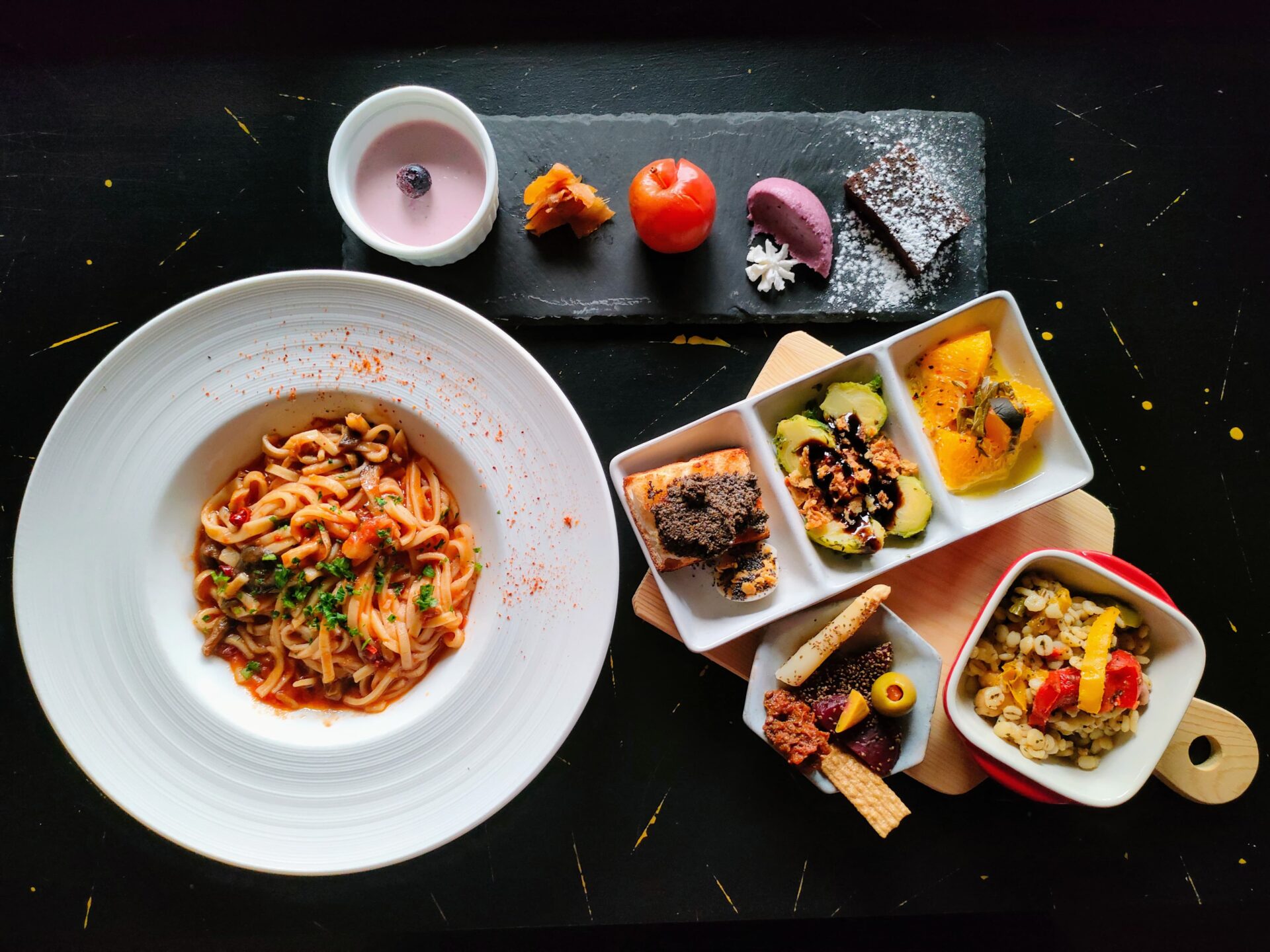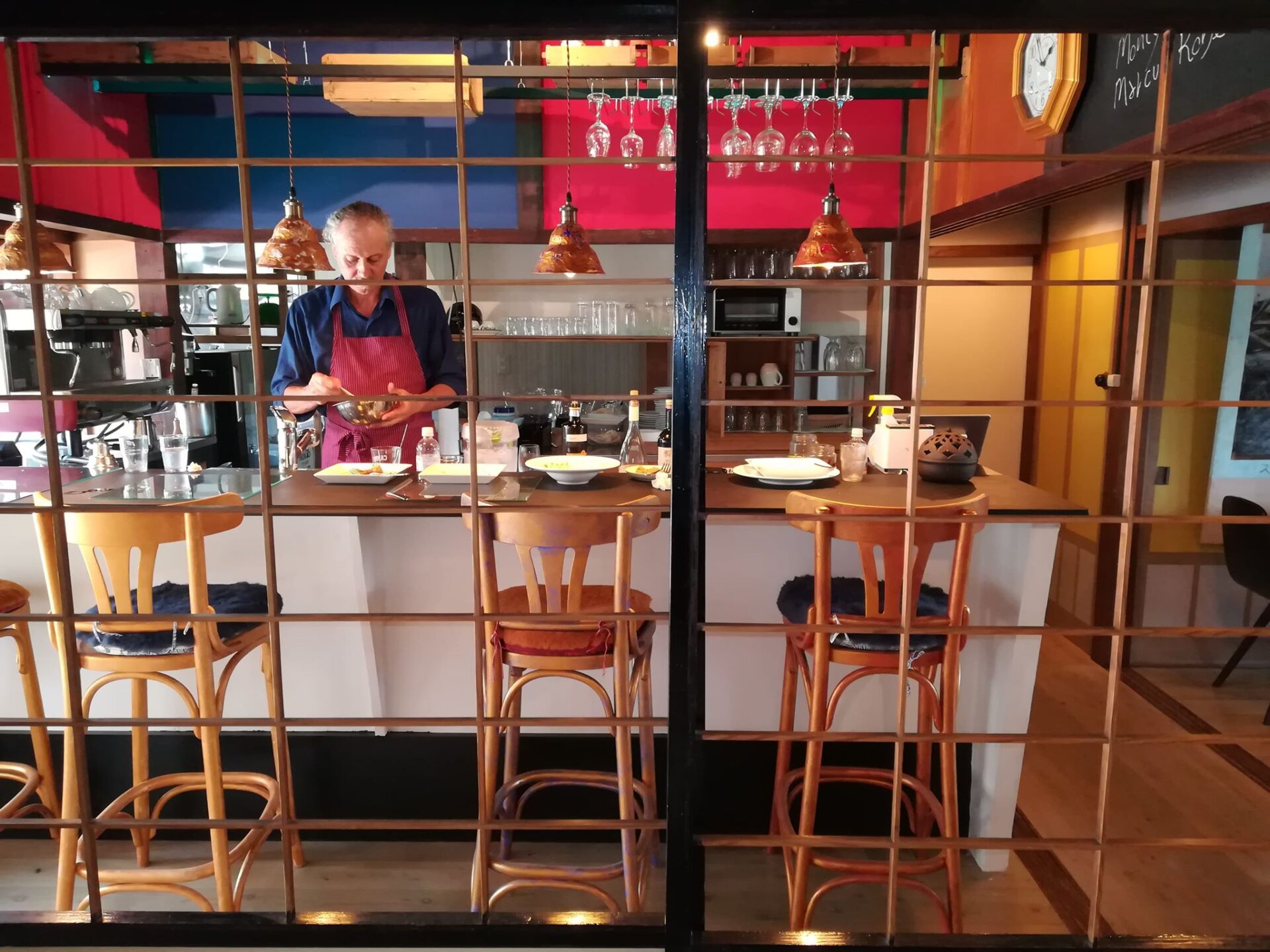 70262434_1418926778270510_8305303286773186560_n
Benvenuti al Be' che e' !?
Italian Restaurant Bechee!? is a restaurant that is run by an Italian artist, Roberto and
Chef Tae Kokawa, who trained as a chef in Italy.
This restaurant is keeping run by a married couple, Roberto and Tae.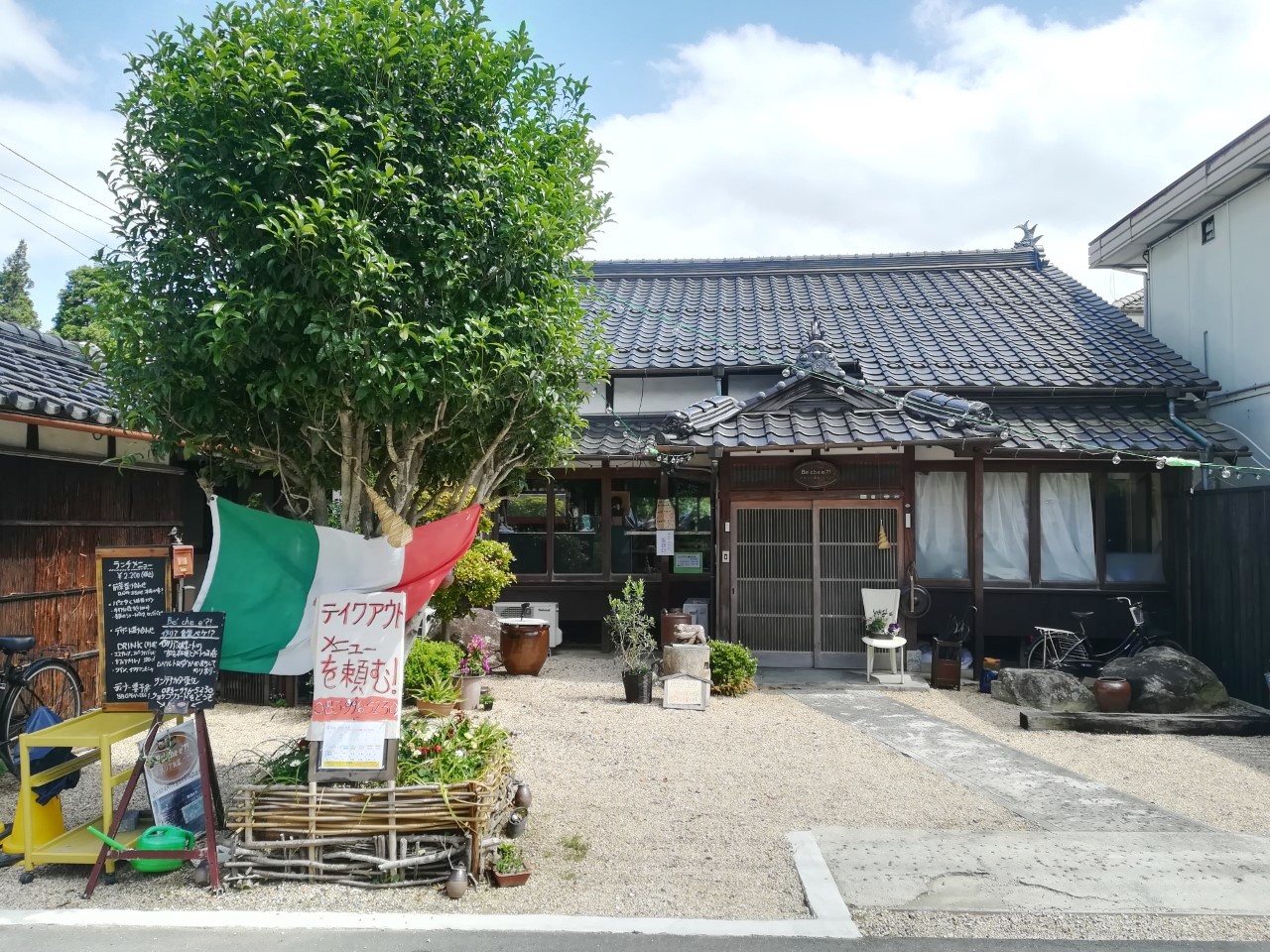 The interior of the restaurant is a fusion of a nostalgic old Japanese house and Roberto's art.
The menu is centered on Spoleto's home-style cuisine from central Italy.
These dishes are delicious, beautiful, and satisfying for both the mind and stomach.
The menu changes monthly.
You can enjoy our dishes alone, with your friends, or loved ones.
Would you like to come here?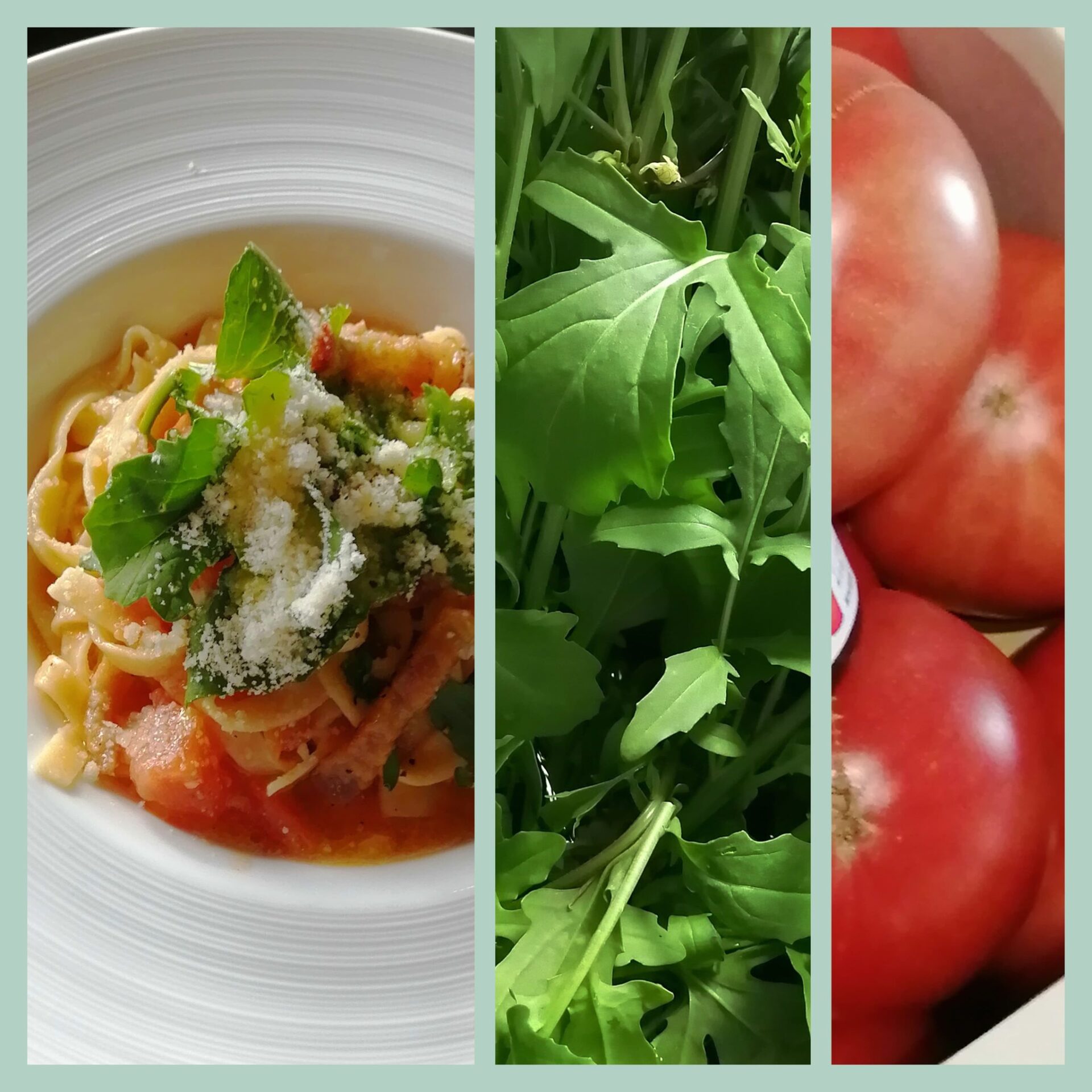 Lunch
Business Hours 11:30~14:30 Last call 13:30
Closed on every Tuesday

We serve only small course. 2,200 yen (Tax in)
《Menu》
*Appetizer of the day (Taste of Italian home made by Roberto)
*Pasta You can choose from 3 options
  1. ≪Monthly special≫ Handmade pasta 【Recommended】 +330 yen
   Pasta handmade by our chef, Tae.
2. Pasta with cream or tomato sauce
3.Spaghetti with seafood peperoncino  
*Dessert of the day
Italian home-style dishes, are served in the following order: appetizer, pasta, and dessert.
(No single items are served.)
Ingredients produced in Yamaguchi Prefecture are used seasonally.
※Pasta only, not with appetizers and dessert, is available only for elementary school students and under.
 Infants and toddlers who cannot eat pasta will be asked to order a beverage.
《Beverage》  (extra charge, it is added to the course charge)
Espresso, apple juice, sparkling lemon, oolong tea (cold or hot), black tea (Earl Grey, cold or hot), apple rooibos tea, Cafe Americano (cold or hot), handmade ginger ale (cold or hot), elderflower syrup with soda, beer Moretti 330ml, Campari soda, Nuvolone, highballs, non-alcoholic beer, red and white wine by the glass
-Menu for Vegetarians
Our restaurant can also prepare special menus for vegetarians and vegans. Please contact us for details.
(It is available for both lunch and dinner)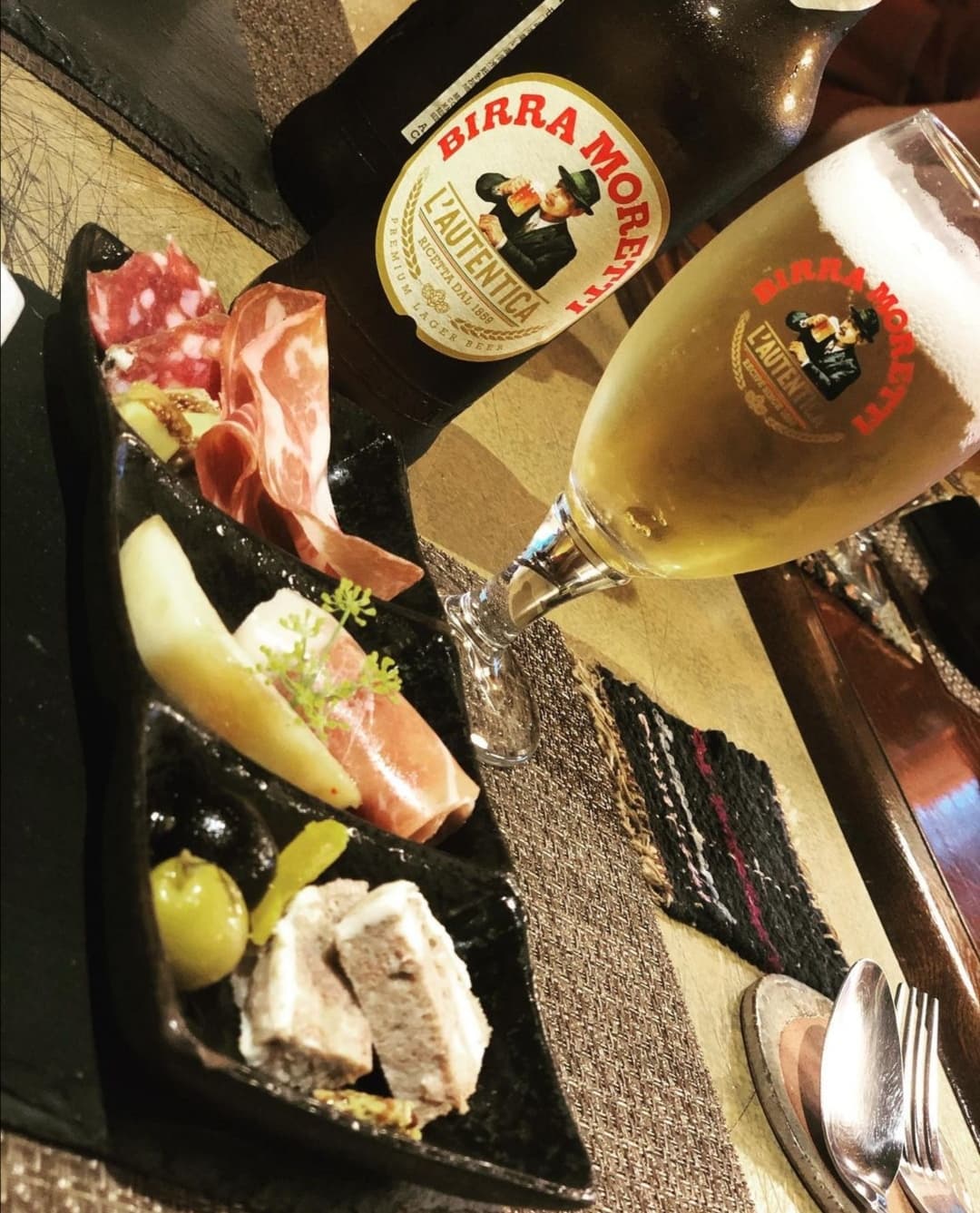 Dinner
Business Hour: 18:00 – 21:30
Open only on Thursdays, Fridays, and Saturdays (reservation required by the day before)
One room per couple, 2 – 20 persons
We will serve two types of course, 5,700 yen and 7,700 yen. (no a la carte, You cannot order individual dishes.)
A full course meal of Italian home-style cuisine is served while enjoying a view of the illuminated garden.
You can use a private room for one group. By doing this, you can enjoy your meal without worrying about corona virus infection.
Please use this course with a group of family members, couples, colleagues or friends.

■5,700 yen Course
– 7 kinds of Italian appetizers
– Handmade pasta
– Main dish (beef)
– Assorted desserts
※Drinks are not included in the price.

■7,700 yen Course
– 9 kinds of Italian appetizers
– Handmade pasta
– 2 kinds of main dish (beef)
– Assorted desserts
※Drinks are not included in the price.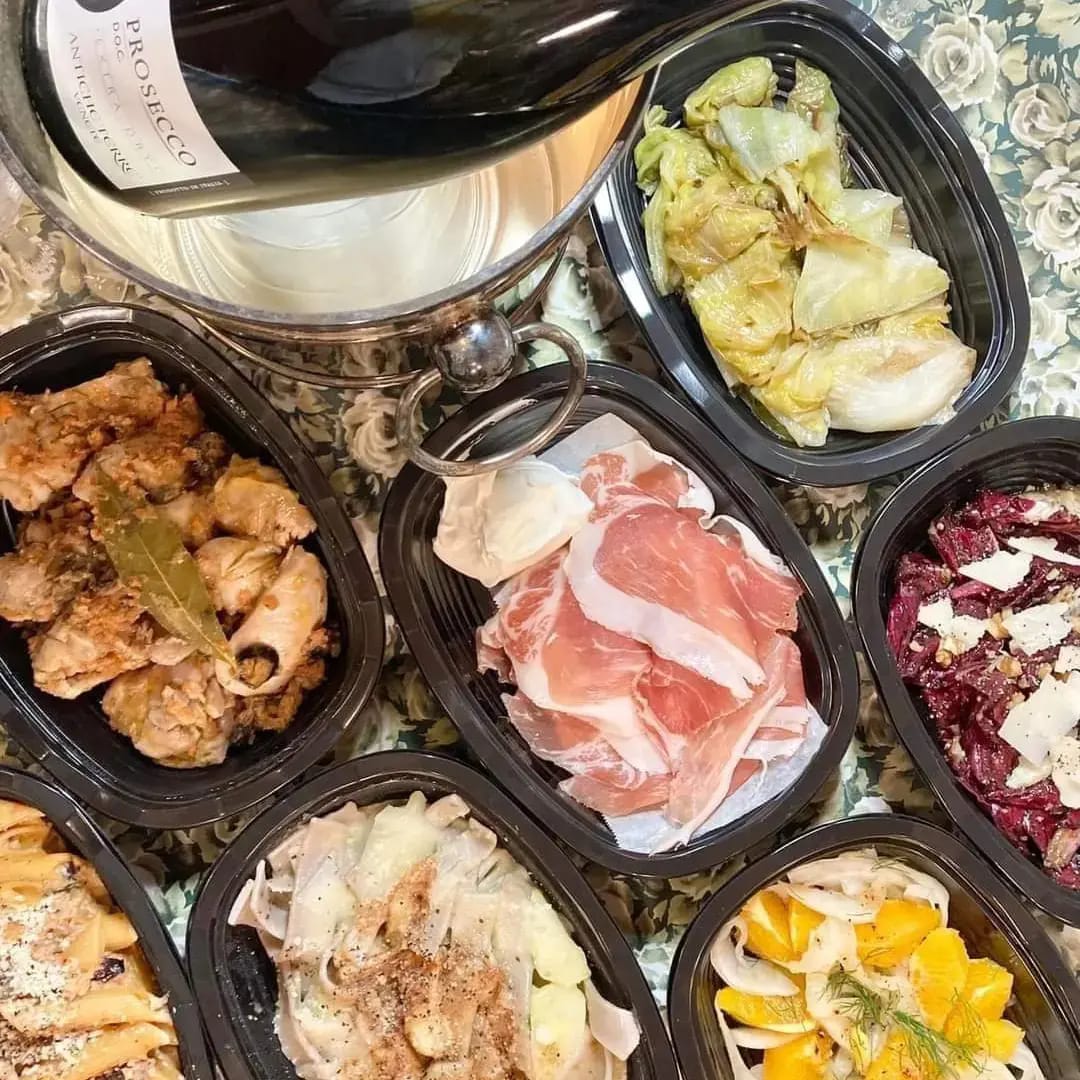 Business Hour: 16:00-19:00 (You need to pick up your order in this time period.)
We serve only on Thursday, Friday, Saturday, Sunday
Please order by 13:00 p.m. on the same day.
It is very popular that you can enjoy the taste of our restaurant "bechee" at home.
Depending on the season, rare Italian vegetables and gibier are also available.
Pizza that tastes good even when it becomes cold, is also popular.
Please check the menu from the link below.
Italian Candy-Making Factory Gita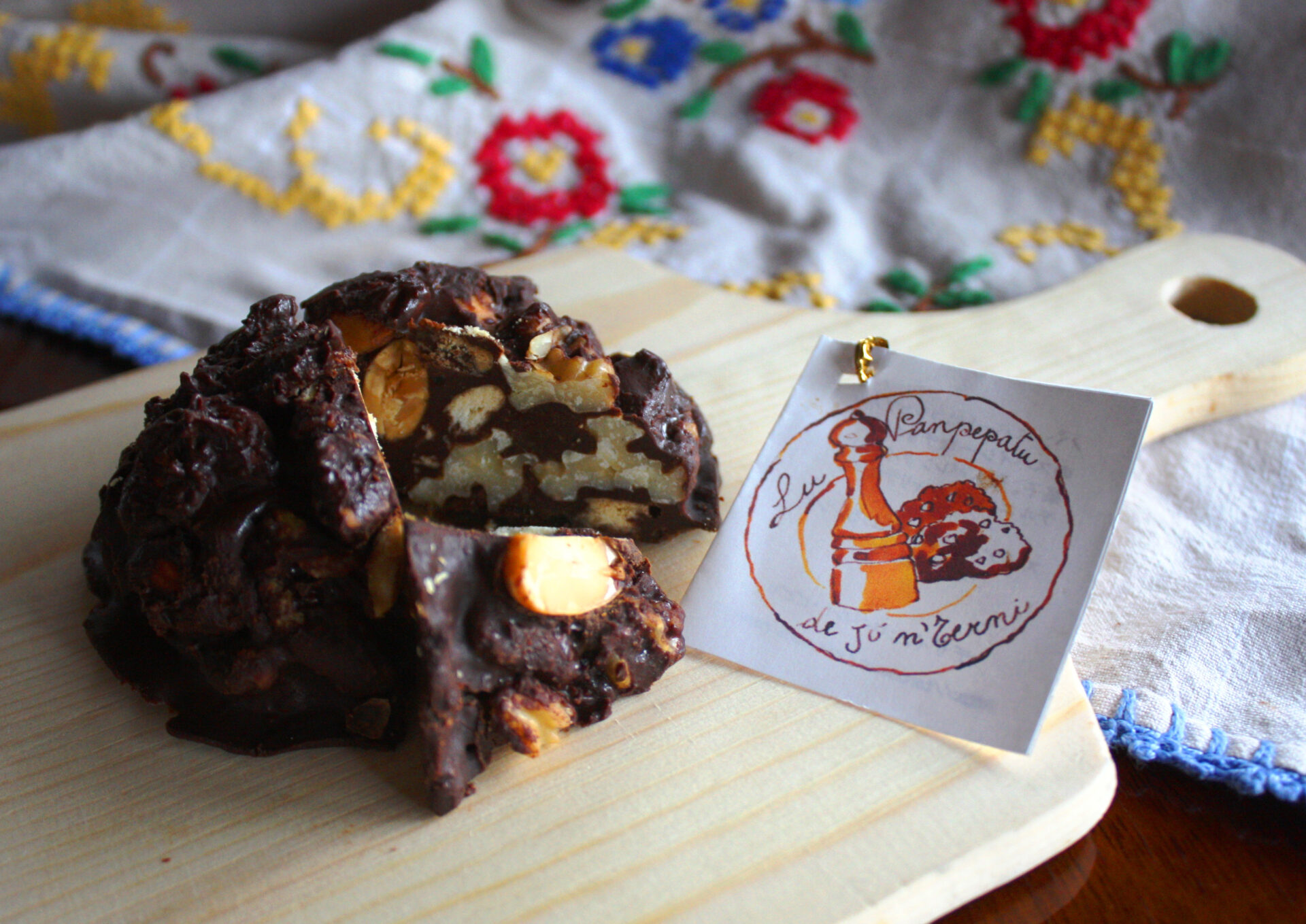 We are offering seasonal Italian pastries that are simple and never boring.
In spring, fall, and winter (from October to the end of May), the traditional chocolate pastry called "Pampeppato" from Terni, the holy land of Valentine's Day, is sold. The spicy flavor with lots of nuts goes well with alcohol.
From January to March, we also sell orange peel and rustic baked goods for Valentine's Day and White Day. Please enjoy our unique Italian regional pastries.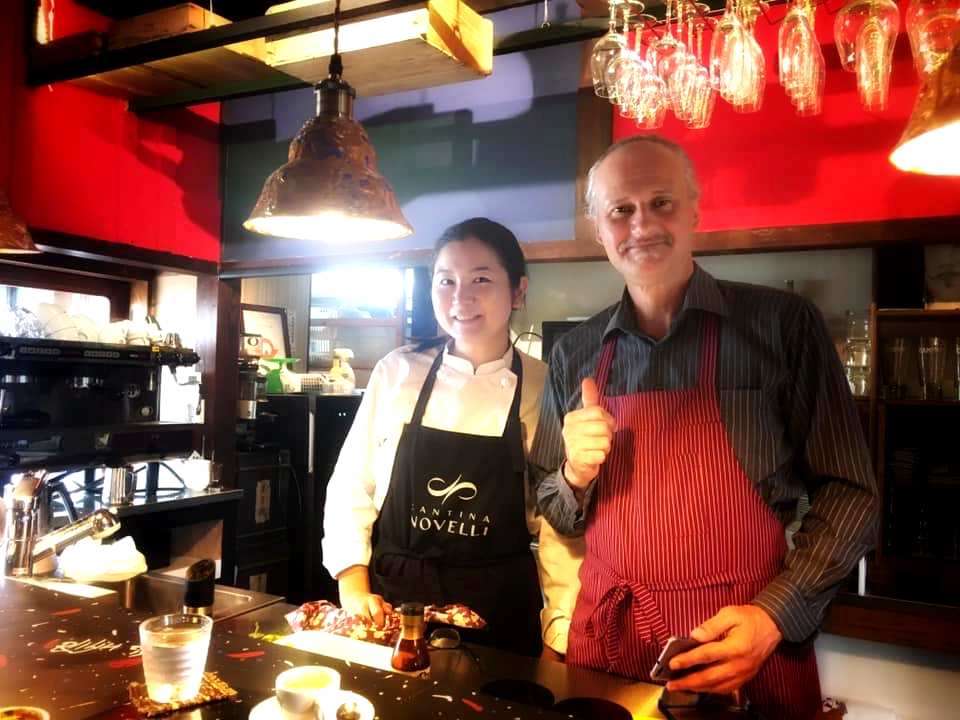 In October 2019, Italian Restaurant Bechee!? was opened in Yamaguchi City.
We fell in love with the Odono area of Yamaguchi City even though we are from outside the city.
We met a beautiful old house.
Our desire to share the taste of our hometown, Spoleto, has come true.
Bechee!? means "I'll get by" in the Spoleto dialect.
Here is a Little Italy…
We are waiting for your visit.

■ Roberto Pibiri: He was born in 1960 in Spoleto, Umbria. He is an active painter; he won the Grand Prize at the 72nd Yamaguchi Prefecture Art Exhibition in 2019. He draws inspiration from the rich nature in Yamaguchi Prefecture. With his aesthetic sense, he is in charge of appetizers. His hobby is bicycling, and on his days off he travels 180 km around Yamaguchi Prefecture. He is the chairman of the Japan-Italy Society Yobest Yamaguchi.
■ Tae Kokawa: She was born in Harima-cho, Kako-gun, Hyogo Prefecture in 1975, she moved to Italy in 2005 to become a writer on Italian cuisine. She met Roberto in 2007, get married with him, and lived in Italy for 11 years. 2016, she came back to Japan as a Yamaguchi City Regional Development Cooperation Volunteer to fulfill her husband's wish to "live in Japan". After her term of the office ended, she realized her husband's dream of opening a restaurant in the Odono district of Yamaguchi City. She is in charge of pasta and desserts and is the chef of the restaurant.
She is an author of "From the Table of Slow Climate" published by Fusosha Publishing Co.
■ Gita ♀ Gita is the first generation's signature cat in our restaurant. She is a super mother who started raising her three kittens at our home and Yasaka shrine, it is in front of our restaurant. She is named after NEKOJITA, which means "cat tongue, unable to take hot foods."
■ Toi ♂ The second generation signboard cat. He is mischievous and friendly. He sometimes sees off our customers. He often plays in the area around Yasaka Shrine. He was named "Toi" because Mr. Ito gave us the cat, Toi.
How to Access our restaurant
-Parking is available (please inquire).
-10 minutes by cab from JR Yamaguchi Station, 5 minutes by cab from Kamiyamaguchi Station
25 minutes by car from JR Shin-Yamaguchi Station
-Nearest bus stops: Yasaka Jinja-mae , In front of Yasaka shirine (2 min. walk), Noda (4 min. walk), Noda Gakuen-mae (5 min. walk)
-1 minute walk from Yasaka Shrine, across from the former Kawamura Photo Studio, next to Cafe Nature
The way you pay at our restaurant.
Cash
Various credit cards (VISA, Master, JCB)
Various electronic payment methods (PayPay, auPAY, d-payment)
You can call us by following telephone number, or send messages on social media, Messenger.
Phone number: +81 083-996-5230
Facebook https://www.facebook.com/becheeyamaguchi
Instagram https://www.instagram.com/bechee1001/